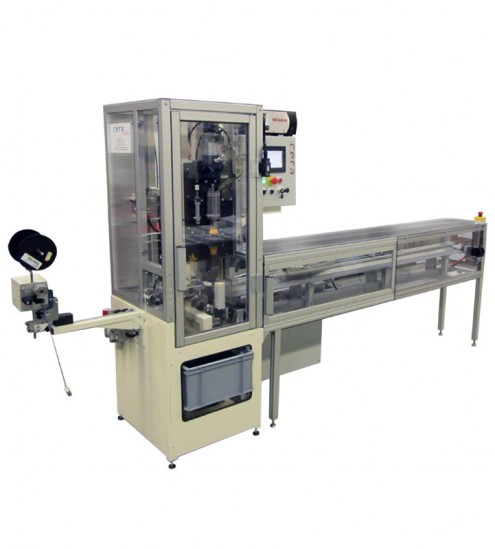 Contact us
Process
An automated process to:
• Straight cut by sonics
• ± 45° cut
• Program the cutting length and the quantities to be cut.
Fabric spécifications
• Any type of thermofusible fabrics
Technical features
• Output: 2,300 pièces per hour for a 350 mm length
• Ultrasonics: 20 kHz, 1,000 W
• Pneumatic: 6 bar
• Electrical tension: 230 V single phase, 50 Hz
• Machine dimensions and weight:
– Dimensions (in m.) : 2,12 x 1,18 x 1,55 (h x w x l)
– Weight: 300 kg
Why Cera Engineering ?
Because we combine years of experienced know-how in ultrasonic welding, with a technical expertise as a manufacturer of production machines. Industrial equipment at competitive prices. A wide range of cutting and welding tooling.
Other machines to ultrasonically cut and weld
Cera Engineering manufactures a range of ultrasonic welding machines dedicated to continuous and intermittent welding, cutting and marking of thermo-fusible fabrics.
CERA Ultrasonic machine – Ultrasonic machine to cut, weld and mark in continuous
CERA Ultrasonic Kit – Ultrasonic kit to cut, weld and mark in continuous
CERA 100 – Ultrasonic welding machine to provide static welding and / or cutting.
---